Enter to win a year subscription to
Business Made Simple University!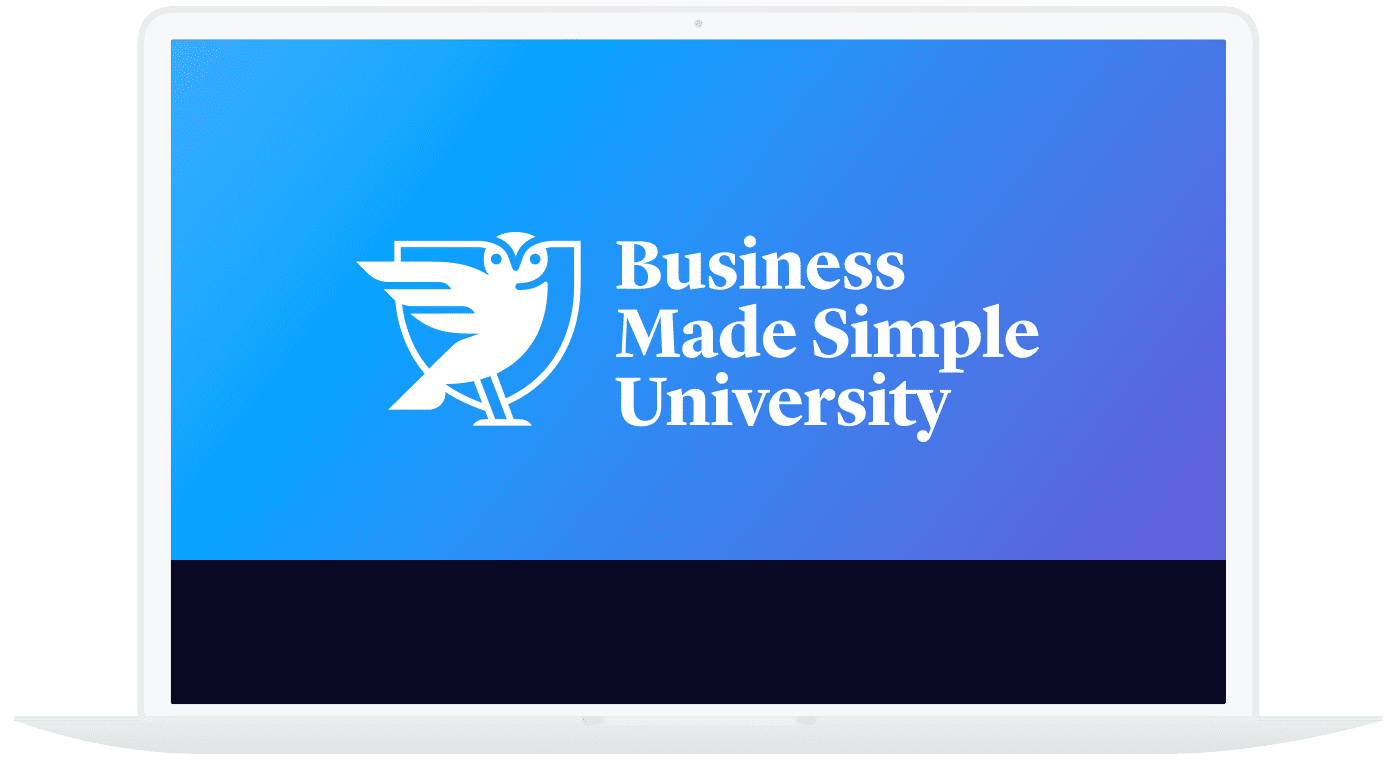 Learn the practical skills you need to gain confidence & grow your business. With Business Made Simple University, you'll have access to on-demand courses, workbooks, assessments, and more.
A $275 value!
Growing a business shouldn't be a mystery.
When you don't have the practical skills it takes to grow a business, you put a lot at risk. You waste tons of money on marketing, you confuse your customers, you set goals and never create plans to achieve them, and you lose out on deals or sales.
The courses in Business Made Simple University, a business learning platform developed by StoryBrand founder and marketing genius Donald Miller, are designed to help you develop and grow your business successfully.
You'll have 24/7 on-demand access to courses covering:
Marketing
Productivity
Negotiation
Proposals
Communication
Leadership
and much more…
Each course is packed with no-fluff information and comes with assessments and workbooks designed to help you get the most out of each module.
Plus, new content and courses are added regularly!
Whether you feel like you've hit a plateau in your business, you're in desperate need of a life raft, or you're just looking to level-up, Business Made Simple University can help you look at your business in a new way and help you master crucial business principles.
Enter to win a year subscription today, courtesy of Maximize Digital Media. 
Complete the form below to enter to win!